Activation of the Muscles with the Help of FES
A Large Number of Potential Treatments with the evomove®
300000
Annual Cases of Neurological Diseases in Germany
40000
More New Fittings with Lower Leg Orthosis
12000
of them would Benefit from Additional FES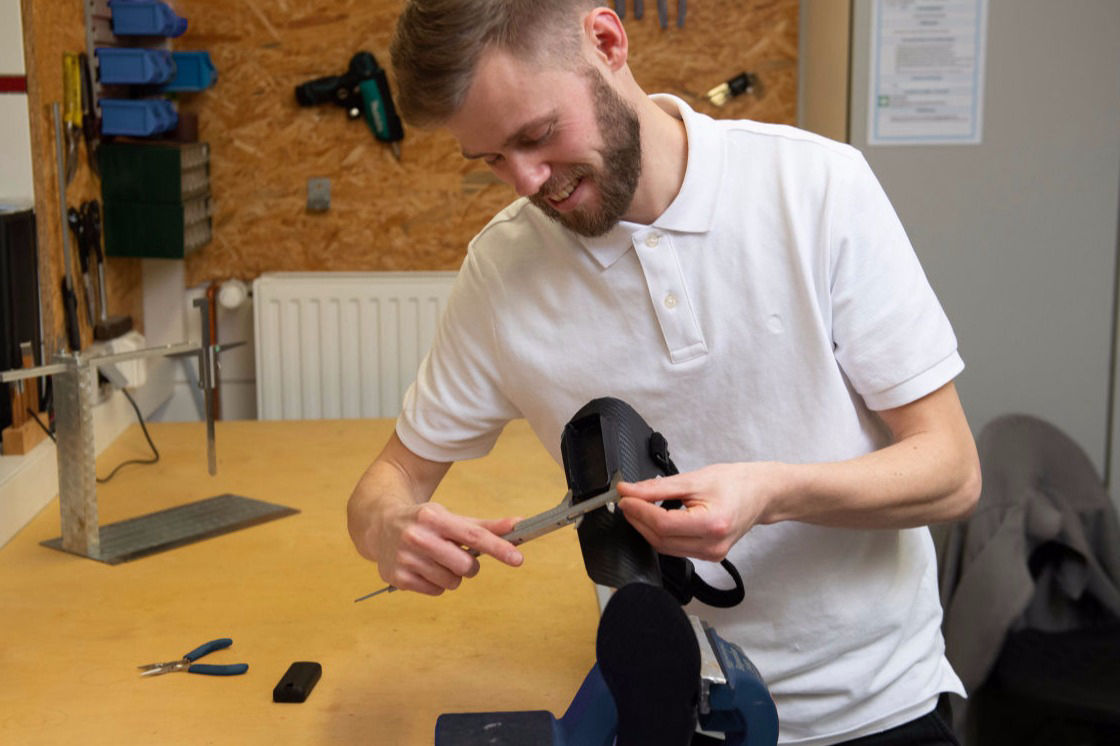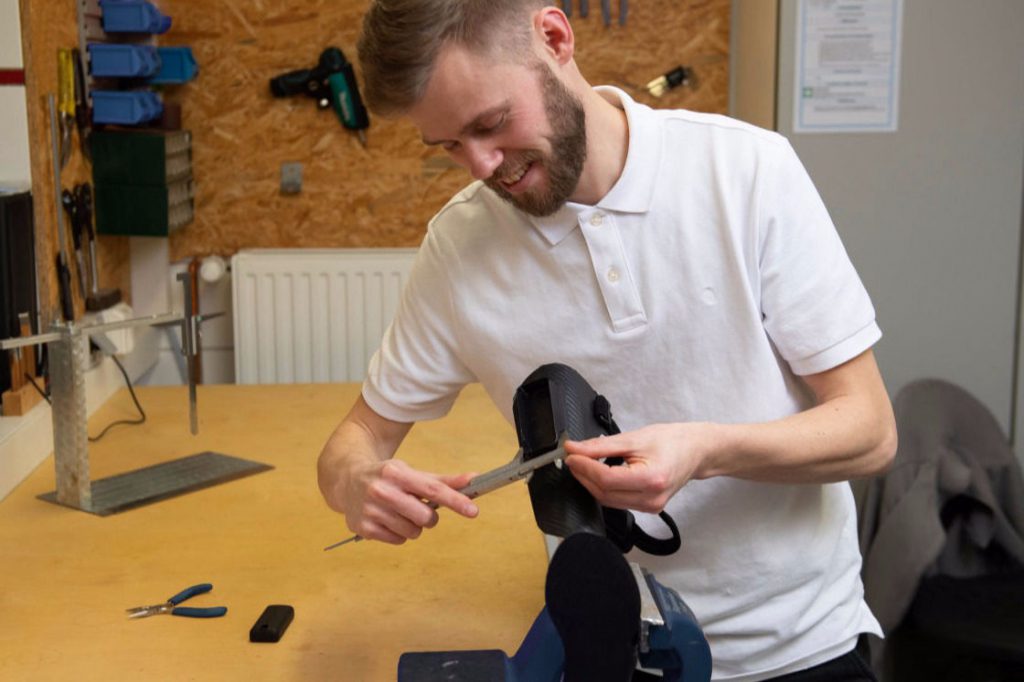 Evomotion Partner –
What is that?
Evomotion-Partners are medical supply stores or orthopaedic companies that are specially trained to build combined medical supplies consisting of orthoses and the evomove®. As an Evomotion-Partner, your company helps people with motor impairments to regain a more physiological gait pattern by combining orthotics and functional electrical stimulation.
Your Benefits
• Expands the range of fittings in your store by combining FES and orthotics
• Use the evomove® app to easily configure all the settings
• Start immediately: With your own evomove® screening kit
• Full Evomotion-partner support included
• Spread with us the idea of providing combined care for people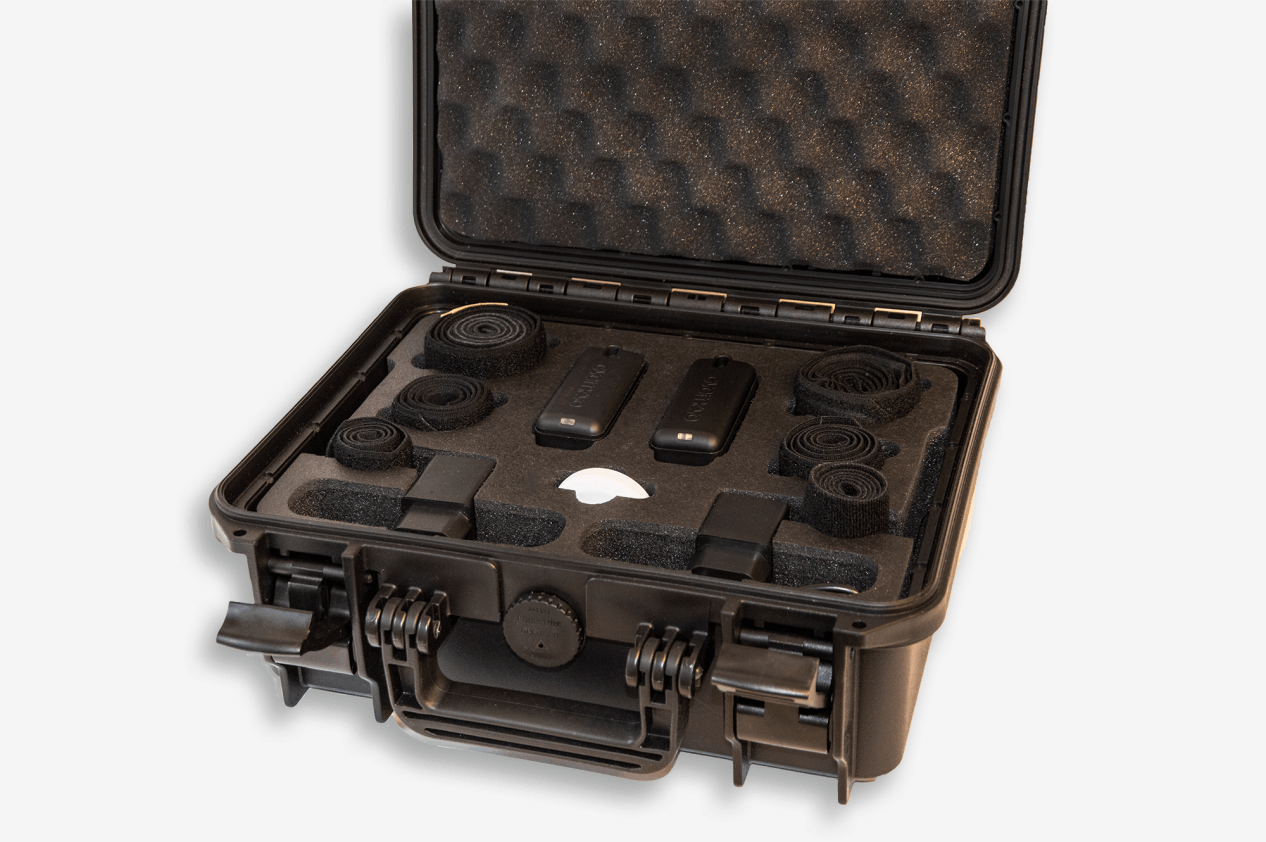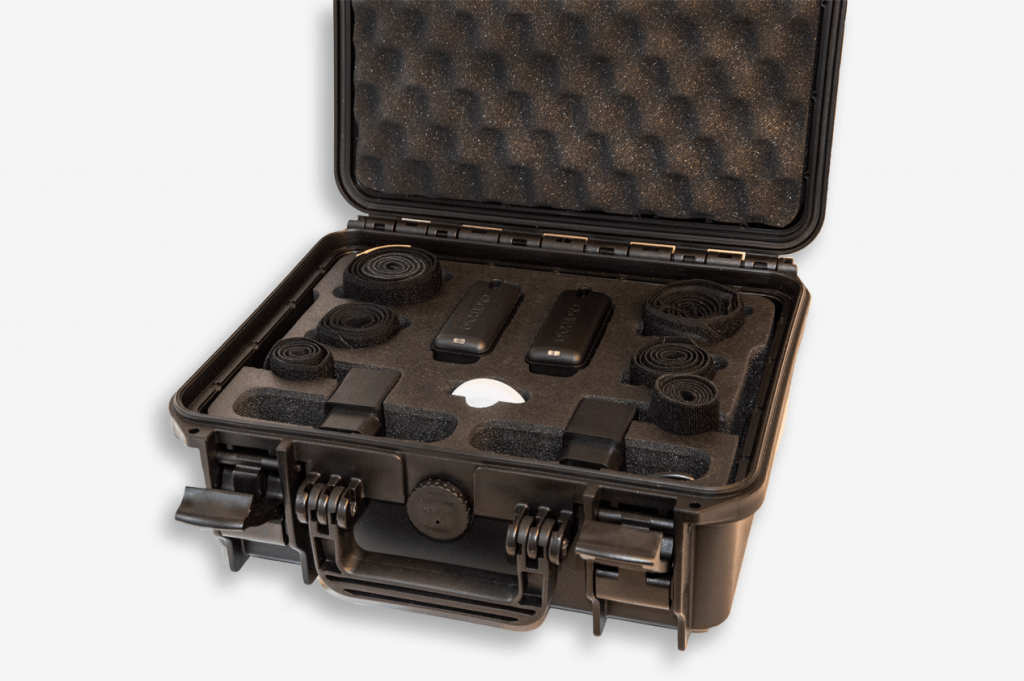 This is how you become an Evomotion Partner in three steps
If the evomove® has convinced you, then there is a training course in which you will learn everything important about FES and how to use the evomove®.
This can take place over at one or two Days as in-house training with own patients. In order to be able to work with the evomove® in everyday life, you will also receive your personal screening kit.
Get to Know the Product
We will arrange an appointment at your location, where you can get to know and try out the evomove®. We will then send you a non-binding offer for the training and an evomove® screening kit.
Product Training &
Screening Kit
Take part in our training and receive your personal screening kit. During the training you will learn how to use the evomove® and basics of the FES. We are also happy to offer the training at your site.
Enjoy our Full Support &
Service
Start directly with the first supplies as a certified Evomotion-Partner.
Benefit from the advantages of our personal support for all product questions.
Our Trainings are Individual, Profound
& Practice-Oriented
At Evomotion, a good relationship with our partners is very important. Our training courses provide the basis for this. They offer well-founded training for the functionality and possibilities of the evomove®. It is therefore the precondition for certified consulting and sales of our products. We are looking forward to your participation and to being able to count you among our partners in the future.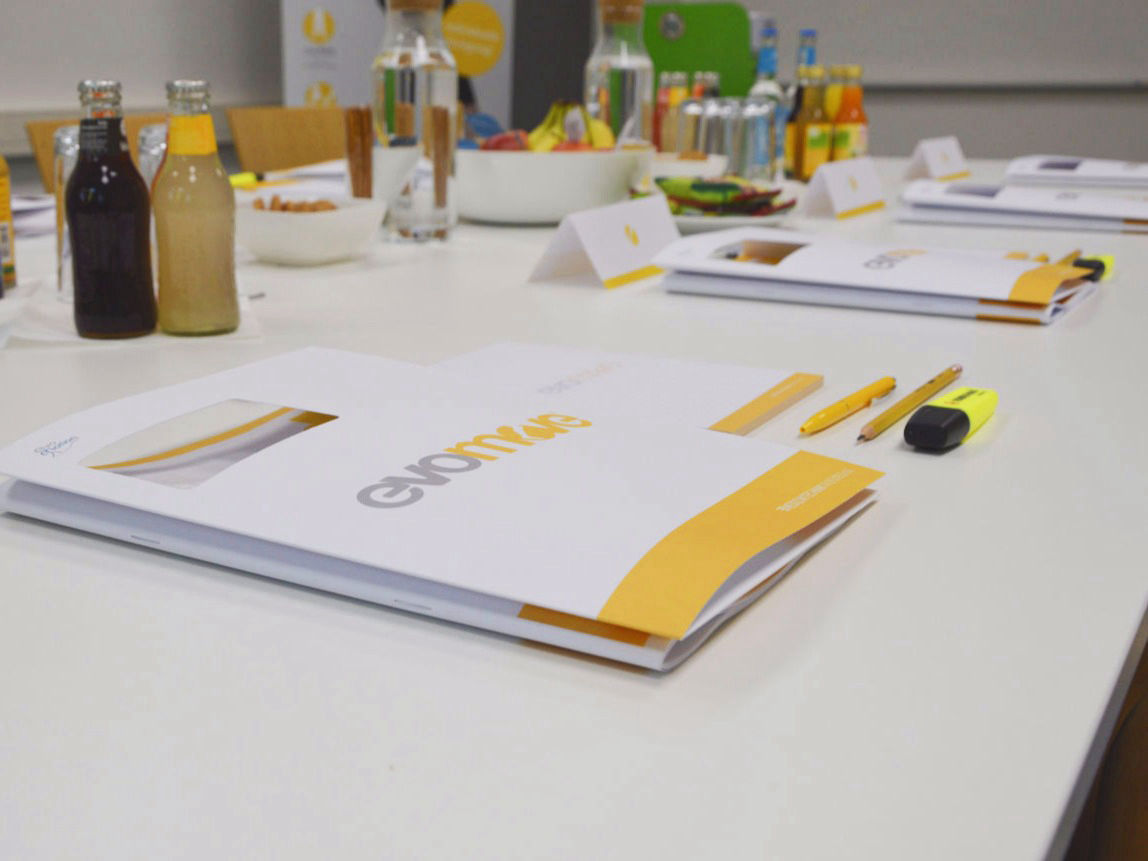 Tailored for You
We adapt the training contents to make the training exciting and relevant for you. In doing so, we take your previous knowledge into account. Choose the date and location of the training (in-house or at our premises in Lüneburg) as it is best for you.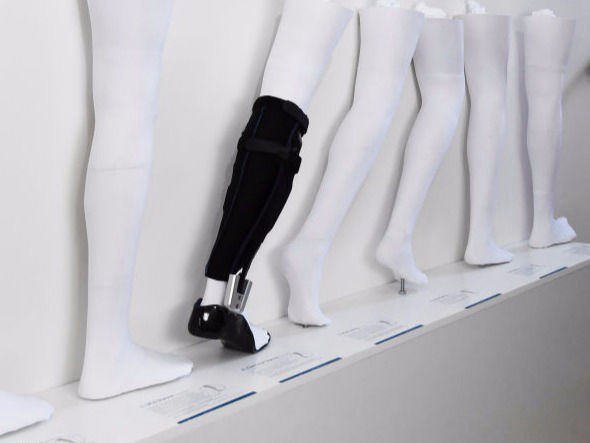 Profound
In our training courses you will learn how to use the evomove® for new and existing orthotic fittings. This includes the basics of FES, gait analysis, how the evomove® works and a reasoned and documented request for reimbursement.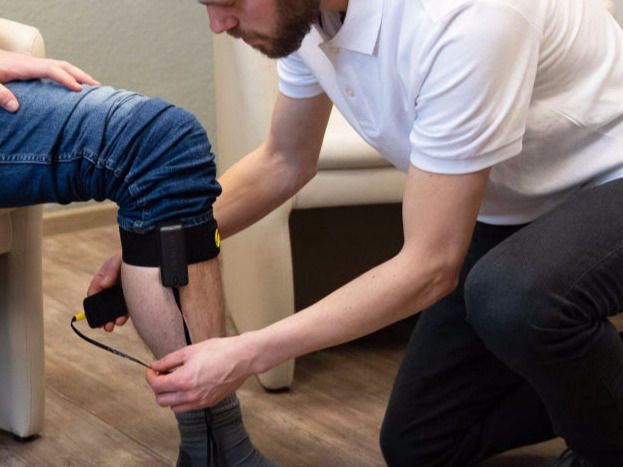 Practice-Oriented
The first test treatments and screenings can be done with your patients.
This will give you confidence in using the evomove® and the evomove® app. This way the first fittings are already done.
You want to book a training?
Sign up here: schulung@evomotion.de
We will come to your medical supply store by personal agreement to train you on site.